JCR Welfare Team
JCR Welfare Team
Durham University is proud to boast a fantastic system for Student Support which centres on the resources available in the Colleges. The following people are your Welfare Officers for the year:
Senior Welfare Officer: Joanna Welsh
The Senior Welfare Officer provides a confidential and non-judgemental listening service for students by holding regular contact hours (along with the 3 other Welfare Officers) to which anyone can come along to if they are experiencing any difficulties personally, academically, medically or at home. There is nothing too big or too small to come and chat to them about. They are trained in active listening and signposting and therefore have a lot of information, as well as helpful resources, that they can pass onto you. They also have a selection of sexual health supplies outside of their Welfare Office (which are also available outside of the President's room – C63 on C-Straight) for you to use in case of an emergency. The Senior Welfare Officer also heads the Welfare Committee which, in conjunction with Campaigns Committee, puts on a number of campaigns throughout the year to raise awareness about issues that particularly affect students at Aidan's. They even put on a few events, including a 'Stress Less' pamper evening, to help students relax before exams!
Email:

[email protected]
Joanna Welsh
Assistant (male), Assistant (female), Assistant (all) Welfare Officers: Josh Short, Humera Taj, Govind Nair
We also hold regular contact hours throughout the week, providing the same confidential and non-judgemental listening service as the Senior Welfare Officer, so just pop along to one of these if you want to talk through any difficulties you may be experiencing during your time at university. We have access to the same resources and information as the Senior Welfare Officer, so feel free come along and speak to whichever of us you'd feel most comfortable. We are often in college so feel free to contact us in person if you ever want to arrange a time to meet, even if it's just for a cup of tea and a chat!
Josh Short
Humera Taj
Govind Nair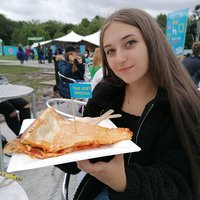 Students with Disabilities Rep: Chloe Buckley
I look after the welfare of any students with disabilities (SWD) in St Aidan's College. I work closely with the Students With Disabilities Association (SWDa) to help raise awareness through campaigns about particular issues affecting these communities and I also ensure that SWD views are represented at Welfare Committee meetings. Please note that, unlike the Welfare Officers, I am not trained in active listening and so, if you are seeking this kind of service or any guidance on certain issues, then please contact one of the Officers above, one of the College's Student Support Staff.